The question of what makes an icon is one that designers around the world strive to answer. Elusive and unpredictable, it is the passage of years or decades alone that grants this honour. A shining example of a time-tested design-great is Pomellato's Nudo ring that this year celebrates its 20th anniversary. One glance at the latest arrivals and the Nudo looks as fresh as it did way back in 2001.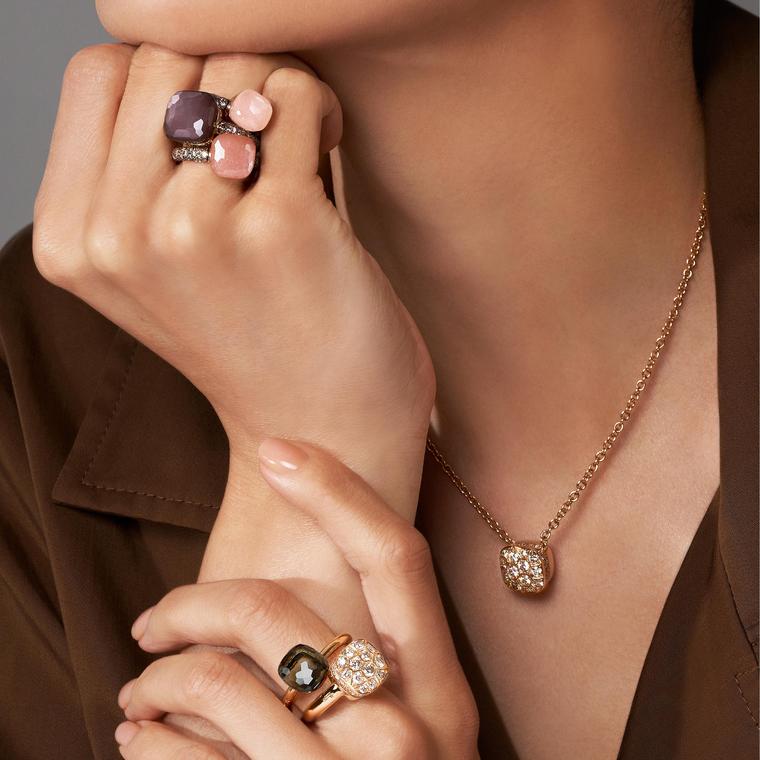 This witty little ring began life in a modest way, a bit of an insider joke about the state of the world in the early Noughties at the height of the vogue for ostentation and opulence.  The rebellious, unfussy Nudo with its vibrantly bright square gemstone and smooth lines was a joyous parody of the ubiquitous all-white solitaire ring.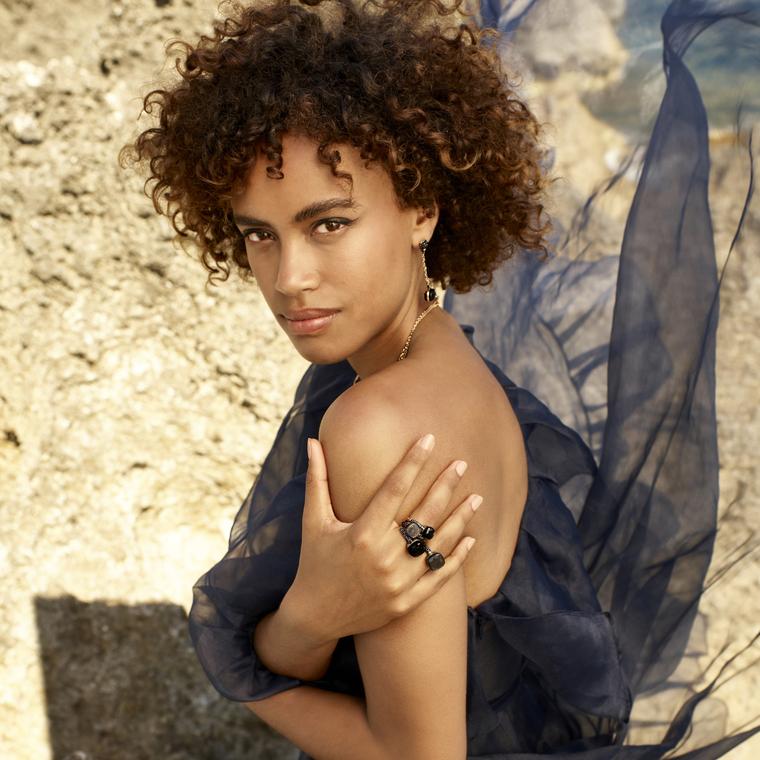 Nudo is made to be worn in your own individual way and thanks to the range of gemstones different looks can be created from sky bright blues to dusky browns and blacks. Nudo Collection by Pomellato
Milanese design genius, a touch of playfulness and berry-bright colours came together in the Nudo that distilled the quintessential engagement ring into a minimalist form. Born to be stacked and with an array of rainbow colours to choose from the Nudo was a tempting self-purchase, inviting women to do jewellery their own way. And there was no holding us back: today the Nudo is recognised around the world for its visual purity and inherent tactile appeal.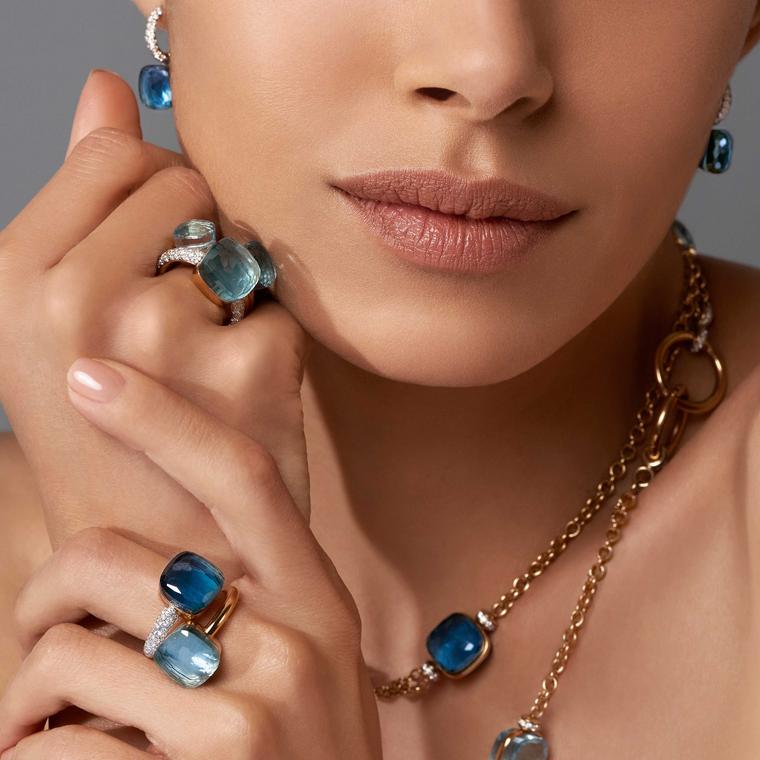 The original five Nudo rings featured bright blocks of garnet, aquamarine, peridot, iolite and red tourmaline and to the delighted surprise of the team at Casa Pomellato, they instantly sold out.  Named Nudo for the Italian for naked or bare, the square gemstone is free from claws and appears to float on the finger thanks to a clever system of concealed fixings in the collet of the ring.   This masterpiece of abbreviation, was modernist in its inclination yet deeply rooted in the traditional craft of goldsmithing and it takes four days to make by hand each Nudo ring the house's Milanese workshop.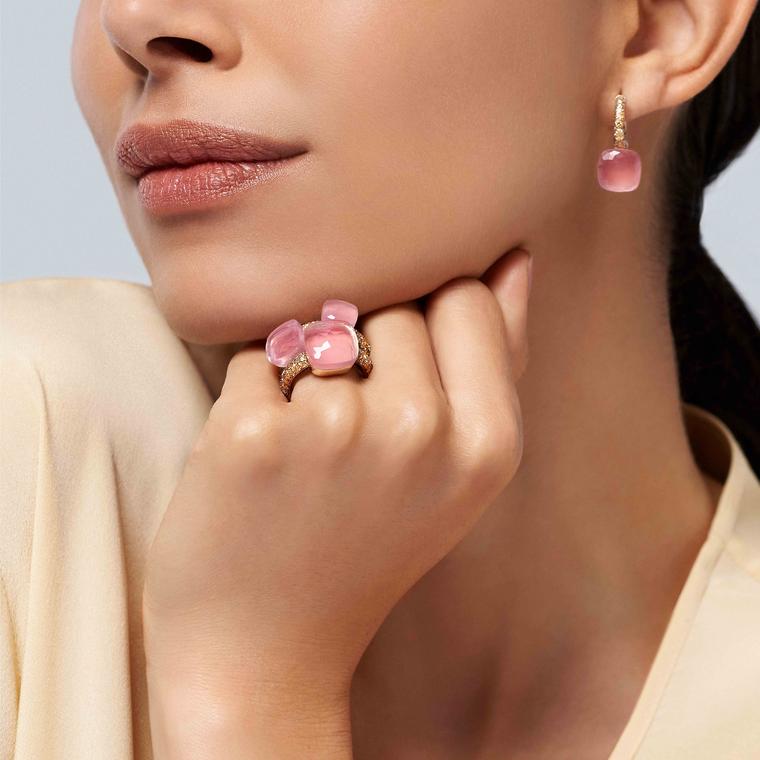 Since its instant success, the Nudo has been adorned with 35 different gemstones, many of them rarely seen in the world of fine jewellery.  New techniques such as the Gelé frosty finish or stone doublets add to the ever expanding range of Nudo offerings that span from zesty greens to glossy pinks and every colour in between.